What is Traditional Chinese Medicine (TCM)?
Traditional Chinese Medicine is a holistic medical system which combines acupuncture, Chinese herbs, nutrition, massage, and movement exercises (known as Tai Chi or Qi Gong) to bring the body into balance. This ancient system of healing was developed over thousands of years as part of the traditional medicine of China, Japan, and other Eastern countries. The earliest records of acupuncture date back over 3,000 years and today there are over 3 million practitioners worldwide. TCM is based on the principle that our health depends on the balanced functioning of the body's energy, known as Qi (pronounced Chee). When we are in balance, energy runs harmoniously throughout our body. When illness arises, the flow of energy becomes disturbed or even blocked. This can manifest in a diverse array of symptoms, different for each person. Using very fine needles, acupuncture aims to correct the flow of energy, therefore resolving the symptom. Techniques other than acupuncture may also be used. This can include Tui-Na massage, acupressure, cupping or moxibustion.
What conditions can be treated with Acupuncture and Herbs?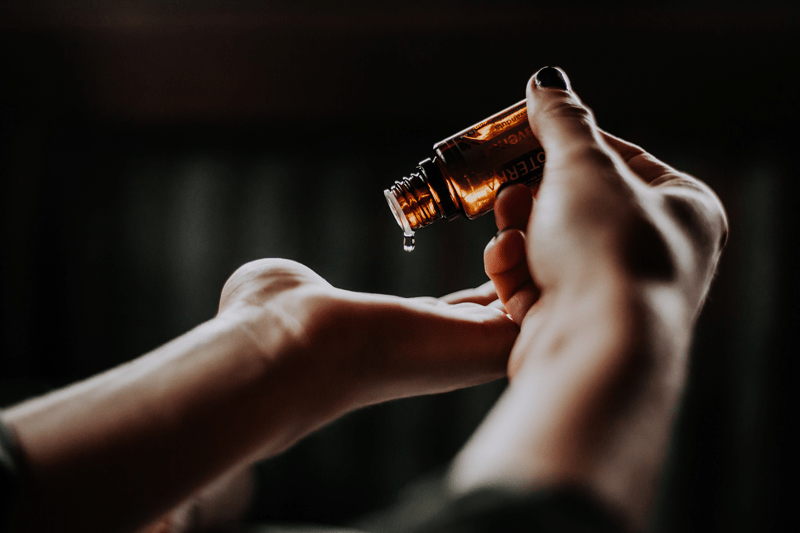 What can I expect from my first visit?
The first and subsequent visits will take about an hour. You and Blair will discuss your health history, main concerns and treatment goals. Blair will take your pulse, examine your tongue and perform
a digital meridian imaging exam with the use of an AcuGraph. When all relevant information has been gathered, Blair will share and explain his findings with you and together you will develop a treatment strategy and schedule. For the remaining time, you will receive an acupuncture treatment and/or herbal medicine will be prescribed as appropriate.
Some patients notice a rapid improvement after just a few sessions. In those whose conditions have taken years to develop, more treatments may be required to achieve desired results.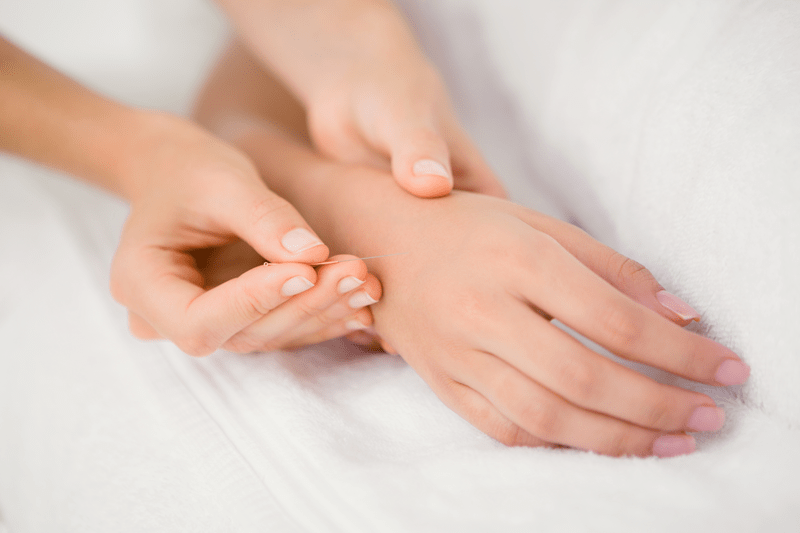 Is acupuncture safe?
Does it hurt?
There is no danger or possibility of adverse reactions to acupuncture as long as it is performed by a competent practitioner. At times you may experience aggravation of symptoms during the course of treatment but this is considered normal during the healing process. Penticton Acupuncture uses sterile, disposable, single-use needles that are made of surgical steel. These micro-thin needles are comparable thickness to a single strand of hair, and virtually painless on insertion.
Most people find acupuncture a very comfortable, relaxing experience and many fall asleep during or after treatment.
How will I know if my practitioner has been trained properly?
This is a question you should ALWAYS ask your practitioner
before receiving treatment. The Accepted requirements for TCM
practice (based on BC's standards which are the highest in the
country) are as follows:
1,900 hrs – Registered Acupuncturist
1,900 hrs – Registered Herbalist
2,600 hrs – Traditional Chinese Medicine Practitioner
3,250 hrs – Doctor of Traditional Chinese Medicine
In 2006, Blair completed the 5-year Doctor Diploma for Traditional Chinese Medicine in Victoria, British Columbia. He is currently registered as a Dr of Traditional Chinese Medicine and
Acupuncture.
The CTCMA of BC is the organization appointed by Health
Canada to regulate the use of Acupuncture and Chinese Medicine in British Columbia. Make sure your practitioner is registered! Click here. (www.ctcma.bc.ca)
I have received Acupuncture from another health care practitioner. How is what you do differ from this type of Acupuncture?
Many health care professionals are allowed to perform acupuncture under their existing license with minimal training in acupuncture or Chinese Medicine. In many cases, the acupuncture may appear to be similar, but is actually based on very different principles, techniques and understanding. TCM practitioners train extensively in the diagnostic and therapeutic principles of Traditional Chinese Medicine. TCM isn't just acupuncture, it is an entire system of medicine with its own understanding of how the body works and how disease and disharmony may be eliminated.
Is Acupuncture covered by MSP?
Yes, for B.C. residents who qualify for premium assistance. MSP will cover $23 per visit to a Registered Acupuncturist, to a maximum of 10 visits per calendar year. You will be required to
cover the balance.
Is Acupuncture covered by ICBC?
Yes, please speak with your adjustor to confirm if you qualify for treatments.
Is Acupuncture covered by my extended health plan?
Yes, most extended health plans cover acupuncture.
Coverage varies depending on your plan, so please contact your employer or extended health provider for more specific information.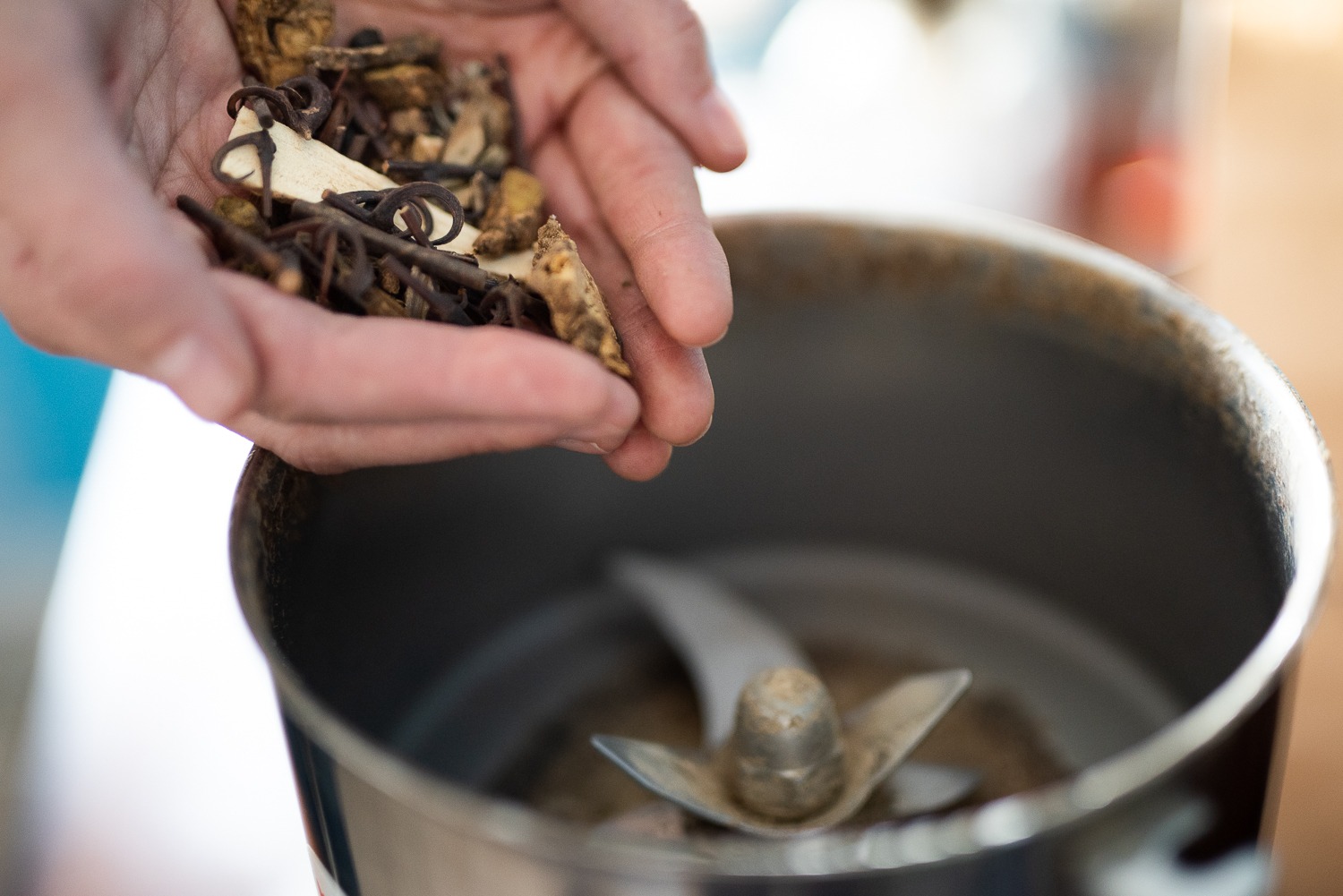 Organic Chinese Herbs
Organic herbs are grown without chemical pesticides or chemical fertilizers.
Spring Wind is certified by California Certified Organic Farmers (CCOF) and all their organic products are compliant with the USDA NOP (National Organic Program). Their organic herbs also go through an  independent pesticide screening. We whole-heartedly support organic farming not only for the purity of the herbs but for the benefit it provides for the people doing the farming and for the environment in general. We feel the holistic approach to healing that characterizes Chinese medicine begins with an attitude that treats the earth with respect and the realization that the health of the environment and the health of the body are not separate. organicchineseherbs.ca
Experience the natural healing of Chinese Medicine and Acupuncture at Penticton Acupuncture & Herbal Clinic
We offer Chinese Herbal Medicine, Acupuncture, Essential oils and Nutrition to help you achieve optimal health. From our personalized care in a relaxed, safe and professional setting to helping you empower positive lifestyle changes, we can help you achieve renewal, balance, harmony and longevity.
Serving the communities of the South Okanagan, Penticton, Summerland, Okanagan Falls, and Osoyoos.
587 Penticton Avenue
Penticton, British Columbia